3D Animated TV Commercials : In today's film, 3D animation is a very common part. You pick any good movie you can find at least 15 minutes of CG elements. And for this lots of 3D animators are needed. Actually CG graphics have become popular because it creates a virtual world which is crafted with fantasy. In this post we have added 25 Best 3D Animated TV Commercial Videos for your inspiration
Clover Way Better - Clover Milk TV Commercial


Watch Video
LG Plasma TV Commercial - Inspiring Animation video


Watch Video
Scion "xD Explosion" Special Effects - Motion Graphics TV Comercial Video


Watch Video
Motorola - 3D animated Tv Commercial


Watch Video
Creative Animation from Mc Donalds TVCommerical


Watch Video
Chevrolet Spark Commercial - 3D Special Effect


Watch Video
Best Creative & Funny 3D TV Commercial - Orangina - Saga


Watch Video
Best Creative & Funny 3D TV Commercial - Orangina - Saga


Watch Video
Bezeq Dance - 3D Animated TV Commercial


Watch Video
Life is Fragile - Reduce speed - Inspiring 3D Glass boy Animation


Watch Video
Create My Tomorrow - 3D Animated TV Spot of Art Institutes


Watch Video
3D Animated Kia Soul Hamster Commercial with Party Rock Anthem


Watch Video
Cool Animation on Tshirt - Creative TV Commercial - Granini


Watch Video
Chevy Sonic "Joy" Chevrolet Commercial


Watch Video
2012 Chevy Super Bowl Commercials: The all-new Chevy Sonic clearly is the most fun to drive (and ride) small car. A group of talking bugs congregate on the grill of a Sonic, eagerly anticipating their daily thrill-ride. Bug adrenaline and excitement flows as the Chevy Sonic takes to the road.
Mobile by Verena Fels - Trailer of Mobile


Watch Video
Suzi Van Zoom - Happy Tale McDonalds - 3D Animated TV commercial


Watch Video
El Coleccionista - Best TV commercial


Watch Video
DiGi "Birds" - Motion Graphics Animation by EyeBelieve


Watch Video
Monkey The Pizza Boy - 3D TV Commercial by ADKIN


Watch Video
Toyota - Hybrid Synergy Drive by Eelieve


Watch Video
OBZHORKA by Timofey Penkov


Watch Video
Rewards / US Cellular - by Tendril Design


Watch Video
Nektar Kaleidoskop - TV Commercial


Watch Video
Hozelock: Happy Flowers - TV Commercial


Watch Video
Sony Ericsson W350i TV Commercial


Watch Video
Nokia Fashion House TVC - Tailor made 3D characters - designed by Matt Lawrence:
4creative have written and produced a set of Nokia sponsorship credits for Fashion House, a new reality show running on Channel 4, MTV in Italy and TV3 in Scandinavia. In the show aspiring fashion students compete for the prize of a contract with a major fashion house.


Watch Video
The epic journey of great coffee - From bean to cup - by Bose Collins


Watch Video
Michelin China - Inspiring 3D Animated Short Film


Watch Video
Match.com - Interesting 3D Animated TV Commercial


Watch Video
My First tv commercial I directed at Mr-Hyde Paris in 2006 . Cast: Nicolas Lesaffre Tags: match.com, 3d animation, cgi and nicolas lesaffre
Animal Head People - Inspiring TV Commercial Video


Watch Video
Park - Games&Toys - Interesting TV Commercial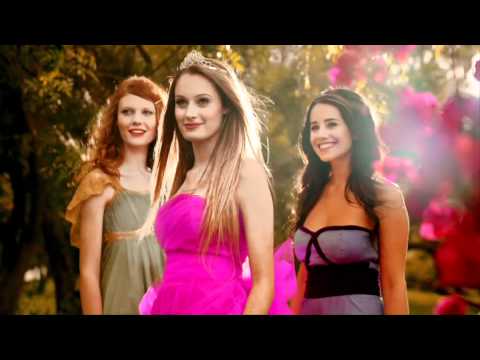 Watch Video