In this post we have added 3D Animation TV commercial videos for your inspiration
Lotus Just One - 3D Animation TV Commercial
A giant who is used to immoderation and excess discovers Lotus Just One.

Kit Kat Ultimate Break - 3D Animation TV Commercial
Short animation film for Kit-Kat's Internet site. Remy, an office employee, is going through one of the worst days of his life, he really needs a break, an ultimate break


Watch Video
Sasktel "Raving Red" - 3D Animated TV Commercial
The crew here at Red Rover just finished our latest commercial for Sasktel. This being the last of 13 spots we've done in the past year for this campaign, we decided to go all out and try a one shot.
And Then There Was Salsa - 3D Animated TV Commercial
Welcome to the world of Tostitos Restaurant Style Salsa

Watch Video
IOC | All Together Now - 3D Animated TV Commercial
This was a promo spot for the Olympic Committee, produced at Nexus (www.nexusproductions.com) with young hotshot directors Fx&Mat (http://fxandmat.blogspot.com/). I lead the job as well as character development and modelling the male characters alongside my mate Andrew Hickinbottom. I also textured and shaded the all of the other characters and created environments/props.
Baskin Robbins Sheep - 3D Animated TV Commercial
New video Baskin-Robbins "Pink Bubblegum" from Nathan Love


Watch Video
Centauro Store - 3D Animated TV Commercial
The brand new ad of sports store, Centauro, is a full 3d animation produced in 45 days, then initially to brodcast on TV, the ad was converted to cinema Stereoscopic 3D, to be presented at selected theaters, before "Toy Story 3? 3D and "Shrek Forever After" 3D sessions


Watch Video
Joe Little Drop - 3D Animated TV Commercial
Be anything you want to be - 3D Animated TV Commercial
Following the success of their 2010 recruitment run, the University of Johannesburg wanted to expand their communications to broadcast. The Kinetic created this 30sec TVC based on an original artwork made by Am I Collective for UJ. The animation involved the re-creation of dozens 2D illustrated elements into 3D models to create the rich and fantastical world of UJ where you can 'be anything you want you be'.


Watch Video
NIKE - RUNNING FREE - 3D Animated TV Commercial
A tribute to Bruce Lee martial arts movies in the year of the Dragon. A robot wearing trainers does an almighty jump between buildings in this stylish s pec spot inspired by Nike.


Watch Video
Comfort Big Day - 3D Animated TV Commercial
the comfort saga moves on with Big Day being the latest to add to the list. In this tvc, Lily is having a baby and rock-star Andy rushes to the hospital to be at her side. After a long and manic trip through city and countryside, Andy arrives at the hospital, flies through the hospital doors so he can finally take his newborn baby in his arms, still smelling fresh and fragrant of Comfort.


Watch Video
Comfort Magnum - 3D Animated TV Commercial
Cirkus Productions (based in Auckland New Zealand) created this animated tvc for Ogilvy Singapore Directors: Scott Wilkinson, Layne Howe and Dan Taylor Producer: Marko Klijn


Watch Video
I m Walking - 3D Animated TV Commercial
A promotional tv spot for the 'Bio Siegel', an organic food certification in Germany. As you can see, it pays to watch out for what you are eating.


Watch Video
Wings: Destinations - 3D Animated TV Commercial
Destinations was the first advertisement commissioned to us by Rafineri agency. Originally planned as a simple 2.5D animation, the project was soon moved into a 3D format to enhance the feeling of flight and the depth of the world we constructed. We placed flat photographic images of world's famous landmarks in a 3D landscape divided into four sections - representing the four seasons.


Watch Video
Sandoz TV spot - 3D Animated TV Commercial
What more could we ask for as animators, than to create a jazz band made entirely out of Africa's coolest creatures. With our amazing team at Luma, we set out to push the 3D benchmark with agency Publicis to create one of our finest TV commercials to date! We proudly present, Sandoz!


Watch Video
Samsung: 'New Species' - 3D Animated TV Commercial
I cut this commercial spot for a house called '1st Ave Machine', under EP Hae-Sook Song and Director Arvind Palep. As with many graphics-based spots, my role was primarily to make versions and manage the clients, who were a trio of great guys who made this spot a breeze. It was decidedly more difficult for the many animators and 3D guys who slaved for weeks to get every color just so, every light and texture pass to feel just as it ended up looking. They were dogged in their diligence, and in the end, 1st Ave Machine ended up with a great spot for Samsung's new line of HDTVs.


Watch Video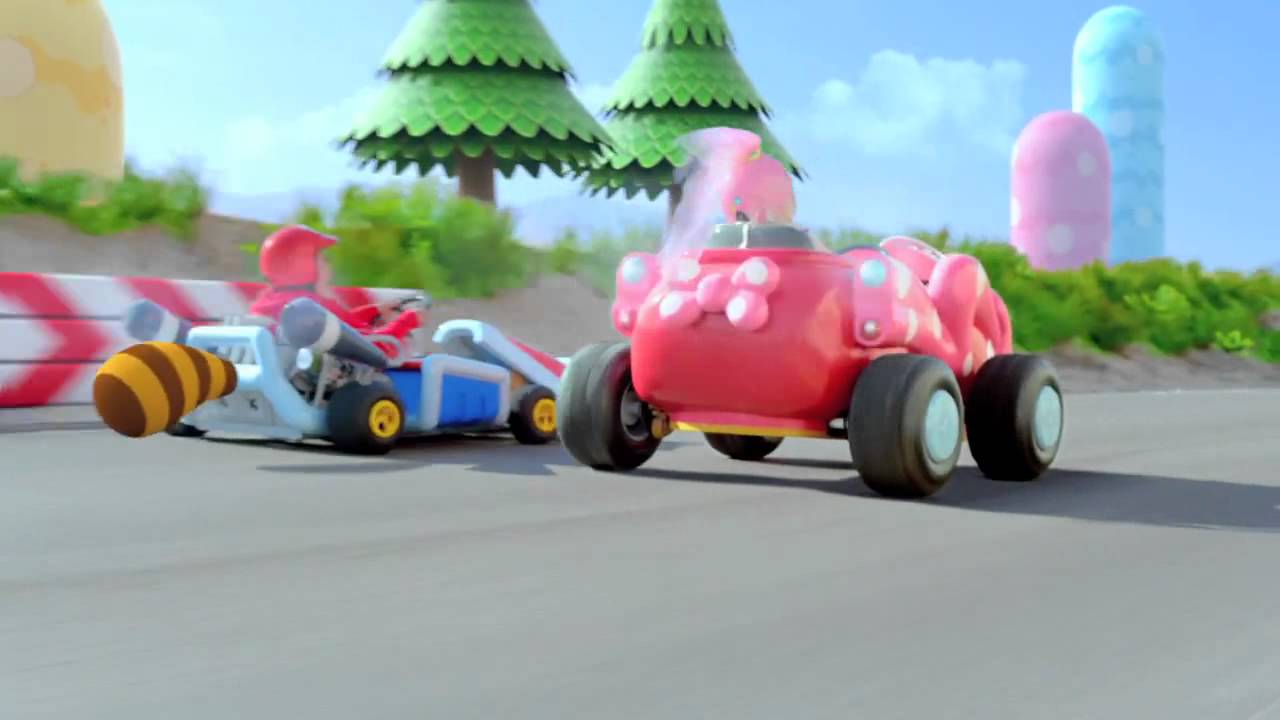 Watch Video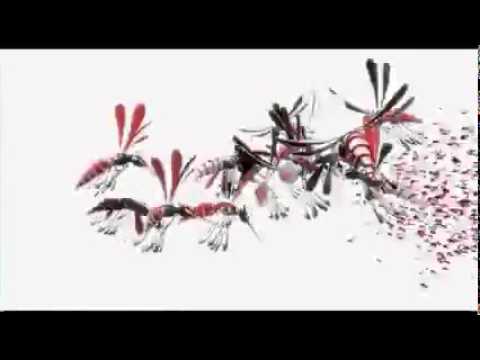 Watch Video
Immerse yourself in an amazing 3D world with the award-winning Viera 3D TV. For further information, check out

Watch Video
What happens when the amazing realism of 3D comes home? A superhero. A villain with special powers. And one epic battle featuring the new Sony 3D TV. Find out what happens with the vivid realism of 3D! Sony 3D TV - It's not just a spectacle, it's an experience! Watch this fun video - and step into Sony 3D World to start experiencing a whole new perspective. 3D World Created by Sony.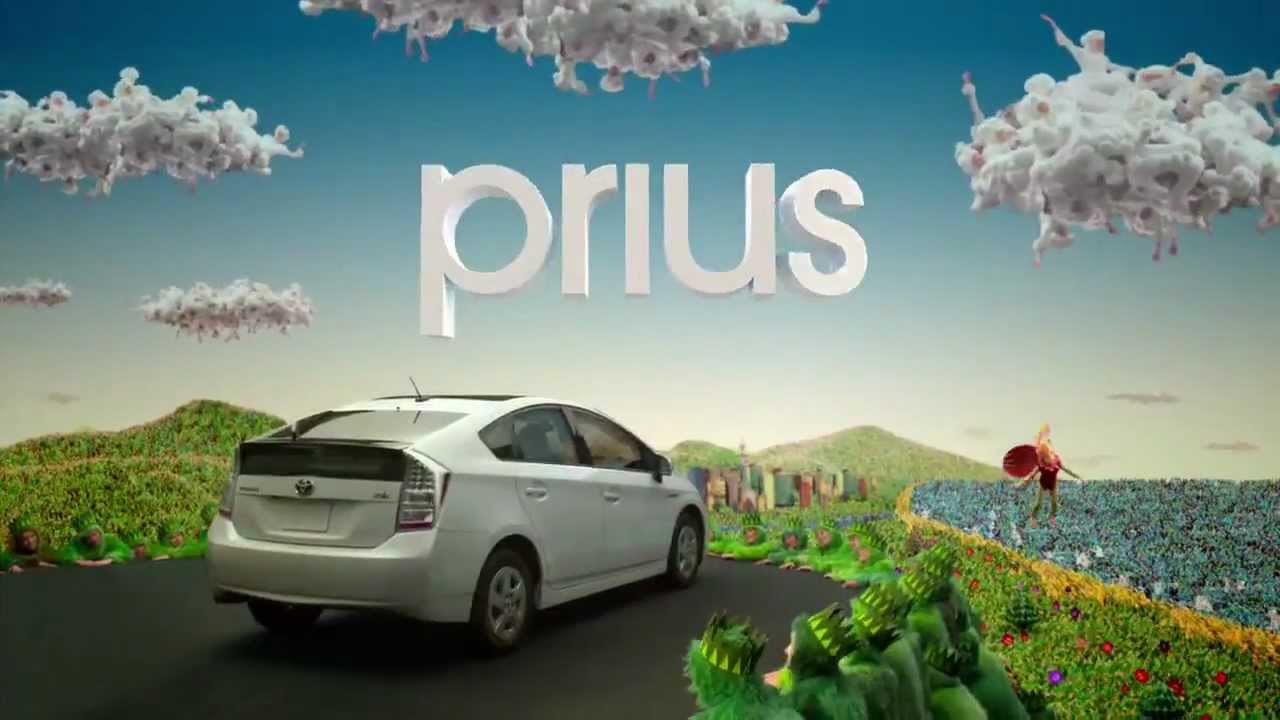 Watch Video
Toyota presents the 3rd generation Prius. Welcome to Harmony, where man's wants and nature's needs agree. Using the wind, sun and advanced hybrid technology, Prius balances our demand for mobility with the natural order of things. It's a hybrid like no other, the first to benefit from three cycles of design evolution. The 2010 Toyota Prius. Moving Forward.