15 Awesome 3D Animated Short Films, 3D Animation and Motion Graphics videos
Making commercial movies is easy when compared to the 3D animatied short films. Even though they are short in length, these short films contain all the mixed emotions like sadness, happiness, villain, hero etc that one can find in a full length movie. 3D Short films have their own story to tell and it's targeted for all adults and children. What makes it fun is the 3D version because of their mind blowing effects and animation. If you are looking for inspiration for your next 3d short film, go through our amazing collection of videos and movies. In this post we have added 15 best animated 3d short films for your inspiration. I hope you too like below short films.
The Girl Is Mime - 3D Animation Short Film by NMTrix
Rainmaker - 3D Animation Short Film by YANIV FRIDMAN
Eurovision Song Contest 2010 - 3D Animation Simen Grankel
After Gosu Design winning the pitch for the visual identity and concept, the project moved on to create the opening titles for the semi-finals and designing graphics, wipes and more motion graphics for the event and shows. The complete identity was made together with Handverk and Snøhetta

Coca Cola, MTV - 3D Animation Short Film by MONO
A Studio from Argentina invited me to be apart of this great commercial for Coca Cola. Thanks to all the mails that we send everyday we can protect our nature and save tons of paper.
BBC 'Stadium UK' – 3D Animation Short
In celebration of London 2012 Passion Pictures is pleased to release the full length version of Pete Candeland's majestic trailer for the BBC's Olympic coverage 'Stadium UK'!
TF1 JINGLES 2012 - Trailers and Titles - 3D Animation
The Happy Film Titles - Inspiring Motion Graphics video
We started a documentary movie about happiness, called the Happy Film. Its a proper look at all the strategies serious psychologists recommend that improve wellbeing, they include Meditation, cognitive therapy and psychological drugs. I will try them all out and report back on the results. The film will be visually driven and will be released it in theaters in fall 2013.
Nippon Paint - Create Magic - 3D Animation by brad hogarth
This is a concept where Nippon paint has an effect, bringing magic to the mundane - a new way of looking at your home. Where Nippon paint via "The Blobbies"creates an ability to see possibilities, a positive state of mind. The main characters (a regular family) are awakened by the transformation of their house, their mood and spirit are also uplifted after the magical transformation. Which leads nicely into the call for action "What would you create?"
Beautiful TV Commercial - Standard Chartered - 3D Animation by Sagmeister
Suzi Van Zoom - 3D Animated TV commercial by KOMPOST
The third of the Leo Burnett "Happy Tale" McDonalds animation commercials created by Kompost, Suzi van Zoom changes gear from the lyricism of its predecessors into the hectic world of a scorching bicycle ride by Suzi. Tearing away from her parents for her first bike ride through a fantasy zoo and its teeming animals, Suzi finally comes to rest with the animals in Timbuktu in a McDonalds. Accompanied by a hard driving Country and Western sound track, the sequences show a further side of Kompost's imagination and multi-faceted technical dexterity.
Fanta Mime - 3D animated TVCommercial
AT&T New World - Beautiful 3D Animation

Watch Video
A cool spot for AT&T envisioning an underwater ecosystem in which all it's creatures are adapted to fight for the same golden food source. The hero discovers that what seemed like a precious resource is actually plentiful in the new world he discovers above the surface of the ocean. role: Lead Compositor done @: Psyop
Blackface - 3D Animation Short Film
Ice Cream - Inspiring 3D Animated Short Film

Watch Video
Our recent short film that's a story about the fragility of memory, of a kid becoming a hero and of evil seen just out of the corner of your eye. It's about looking back at your childhood and knowing that this could never have happened but believing somehow that it had to have. A sinister ice cream man is transforming kids into monsters to feed his own evil plans. When our hero's friend is taken, he must journey to the villain's lair to bring an end to all of it.
Distraxion - Funny 3D Animated Short Film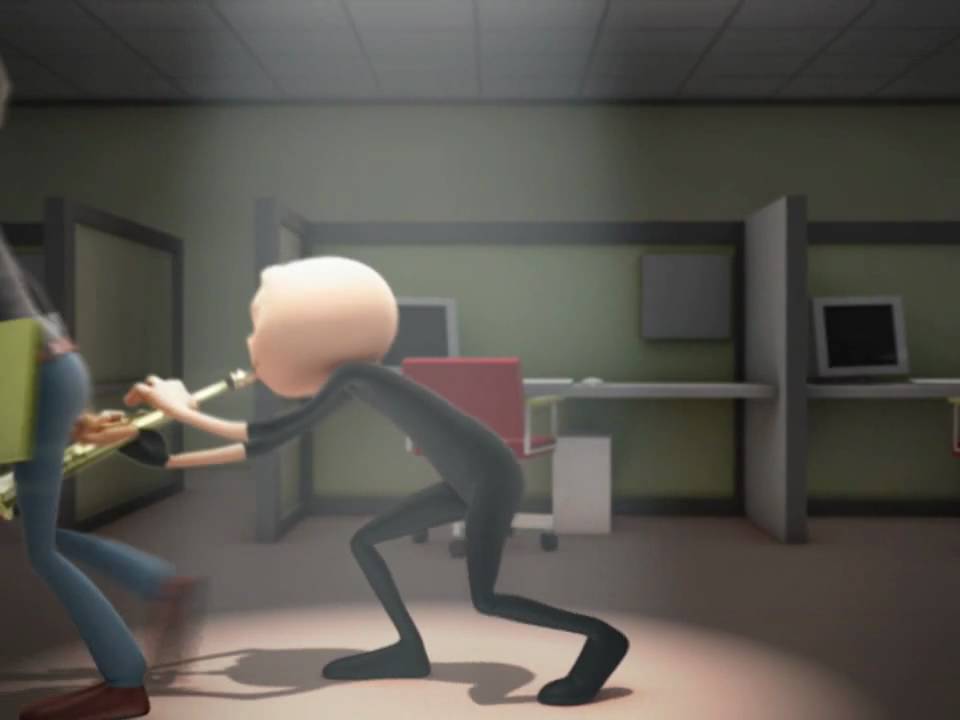 Watch Video
A classic case of man vs. saxophone. Written, directed and animated by Mike Stern. Lighting by Scott Trosclai. Music By Justin Melland . Software: Maya 8.5, Adobe Aftereffects, Apple Shake and Final Cut Pro.
Related Posts
50 Best 3D Animation Short Film videos around the world for your inspiration - part 21

40 Best 3D Animated Short Films and TV Commercials Videos for you

18 Best 3D Animations and 3D Animated TV Commercials for your inspiration

11 Beautiful 3D Animations and 3D Short films for your inspriation

See All Animation | 3D Short Film | 2D Animation Short films | Sand Animation | Claymation | walk cycle animation | Cut Out Animation | Typography Animation | 3D Models | 3D Human Models | 3D Animals
Tag : Animation Short Film, Animated Short Film, Animation Short Movies