Wilkinson - Award Winning 3D Animated TV commercial
Viral film in the form of a trailer for a videogame showing a battle between babies and their fathers. How the Wilkinson razor allows fathers to re-conquer women's favors and the effect this has on the baby…
2008:Cannes international advertisint festival / Bronze lion / media category, Cresta awards / Winner france televison category, Effie awards / Grand prix, New York Festivals / bronze world medal personal product category, 2007:Club des directeurs artistiques / 3rd prize in the TV category, Gold epica, Gold eurobest, Meribel ad festival / Grand prix, One show / Silver

Joker Punchy Juice
Discover the secret of JOKER fruit juice through this new advertising campaign.

Nescafé Espresso
A cup is tired of the dictatorship of bad coffee, it escapes to join the Nescafé universe and taste the intensity of its Espresso.

Watch Video
Nescafé Cappucino
In a factory, a cup stressed by its work escapes to join the Nescafé universe. It lands in a spa where it gets to enjoy Nescafé Cappucino.


Watch Video
Star Wars: The Old Republic – Hope (Cinematic Trailer)
Remember last year at E3, when there was a new trailer for Star Wars: The Old Republic, and it was basically the coolest thing with lightsabers since Vader fought Luke on Bespin? Turns out Bioware has topped themselves this year with a brand new cinematic, featuring a badass Republic soldier, a scarred-up Sith, and the hottest Jedi we've seen battling it out on Alderaan. Apparently there's also a game of some kind associated with these cinematics. We'd go down to the E3 show floor and check it out, but we're too busy watching this cinematic again.


Watch Video
Goutte d'Or
The official trailer from our stop motion short film Goutte d'Or – a film by Christophe Peladan, produced by Soren Fleng for Happy Flyfish. We are still on progress with the film (as of 26 May 2010) and expect to complete the film in the early autumn 2010.


Watch Video
Wind Mills - 2D Animation
It is a dead, lightless world, where a little girl, despite her father's renunciation and despair facing the death of his wife, maintains their dream of building a machine powered by magic winds to fly and reach the sun.


Watch Video
The Backwater Gospel - 2D Animation
As long as anyone can remember, the coming of The Undertaker has meant the coming of death. Until one day the grim promise fails and tension builds as the God fearing townsfolk of Backwater wait for someone to die.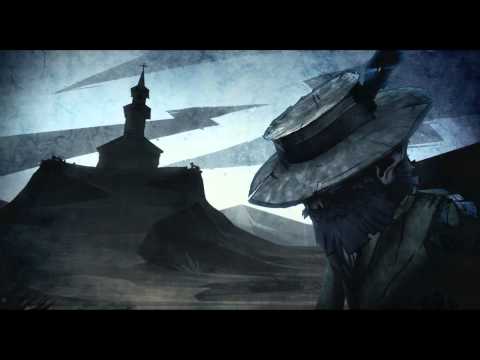 Watch Video
On the Level by Michael Rutter
All Bean Maxwell wants is for the picture on his foyer wall to hang level. But will his dedication to the little details cause him to lose sight of the bigger picture?

Watch Video
The Passenger
The Passenger is the result of about six years spent in a bedroom with a computer. It began in 1998 as a proposed showreel piece, but then escalated into an unstoppable monstrosity that continued to absorb my life (and savings) until 2006. I created all sound, music and vision for the film. Running time is 7 minutes. The film premiered and won Best Animation at the 2006 Los Angeles International Short Film Festival, ahead of 38 other selected shorts including the 2007 Oscar winner. It was subsequently selected to accompany the Oscar nominated shorts in a theatrical tour of the USA, and has screened at a number of international film festivals including the Melbourne International Animation Festival, where it was awarded Best Australian Film.


Watch Video