In this post we have added 21 best animated 3d short films for your inspiration. I hope you too like below short films.
The Garden Of Earthly Delights Animation - by Ba Hons CG Arts
An Audience With by David Keefe
A stylishly simple Year 3 animated short involving a student taking time out to play guitar in the summer sun, who is tormented by the local residents. During the design process, David's intention was to create a piece that embodied the aesthetics developed by various cartoonists, illustrators and graphic artists from the 1950's and 60s, such as Charley Harper.
Doritos Uncut - by Plenty
The agency Live and Doritos Brazil created a screenplay contest for Facebook where every participant (with their friends collaboration) had to writhe a story and compete for a trip to Hollywood and get their script developed and produced by a an animation studio. Live an Doritos trusted Plenty to develop the art and animation of the winning story. We had to tell how an 8 years old boy come up with the idea for a theater play where swordsmen armpits fight against Razors! Yes, that's exactly what you read!!
The Minor Key

Watch Video
An animated short about a TV repairman with an intense interest in a young female pianist.
Oedipus ( with vegetables) by Jason Wishnow
The story of Oedipus, in 8 minutes, performed by vegetables, in the tradition of Ben Hur. A sword and salad epic, in classic CinemaScope. Featuring a Potato, a Tomato, Broccoli, Garlic, and Billy Dee Williams as the Bartender.

Watch Video
Shape Shifter - Most Inspiring Animation and Motion Graphics video
Slug Invasion - Inspiring 3D Animated Short Film

Watch Video
As morning dawns on a Norwegian suburb, a detachment of killer-slugs, led by the notorious Sergeant Slug, prepare for a heads-on attack on a small garden – their objective? A juicy, delicious flower on the other end, deep within a flowerbed. A new conscript and his close friend, a medical officer, both suit and join in the massive charge into the garden. But as the slugs emerge into the exposed field, they stand head to head with a diligent, elderly lady, hell-bent on keeping her garden...
Roads End – A Short Film by Bri Meyer

Watch Video
Road's End is my thesis film completed at Ringling College of Art + Design. I was responsible for all areas of the film, including the development of the story, design and creation of all assets, animation, lighting, and compositing. Thanks for watching!
Mighty Antlers - 3D Animation

Watch Video
A man drives his car furiously down a narrow road, surrounded by a vast forest. When he encounters a deer in the middle of the road he makes a villainous attempt to ram it. However this particular hit and run has jaw crushing, battering consequences
RAVING RABBIDS TRAVEL IN TIME - Best 3D Animation

Watch Video
AKAMA has been awarded with the BEST ADVERTISING AWARD for their Raving Rabbids "E3″ film @ the IMAGINA '11 ceremony which took place in Monaco.
Life Of Pi – First trailer revealed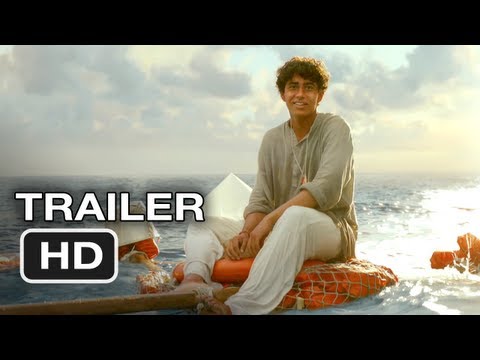 Watch Video
The first trailer for Ang Lee's Life Of Pi has been released, and it's looking absolutely gorgeous.
RUIN - 3D animated short Film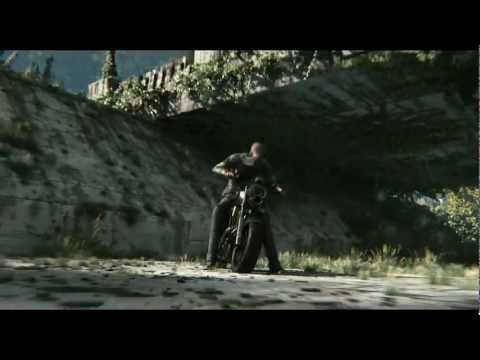 Watch Video
RUIN – An animated short set in a post-apocalyptic universe.
Mutant Land - Incredible 3D Animation Short FIlm
The Night We Were Kings - 2D Short Film

Watch Video
Nom de code: TNWWK, par Chloé Nicolay, Manddy Wyckens, Anthony Lejeune, Gaspard Sumeire, Léa Justum. Cinq étudiants déterminés des Gobelins (Promo 2013)
Deceit – Badman Silence - 2D Animation Video

Watch Video
What if the smartest, toughest costumed world was totally evil? Meet Nemesis. He's systematically been destroying the lives of every police chief in Asia, and now he's set his sights in Washington, DC. Between you and me, the police don't stand a chance. Richard Payne aka Creative Immortal has married print and screen with an ultra violent animation of the comic's panels. This mash-up for DJ Deceit's dubstep monster 'Badman Silence' garnered the attention of the Nemesis creators...
Meet Buck - Beautiful 2D Animation

Watch Video
Buck is an ordinary guy. Well, if you accept the "deer head" thing. Today, Buck is going to spend the afternoon with his girlfriend who's so happy to see him (she's pretty much happy always). But when Buck finds out that her father is not the tolerant and sympathetic guy he expected, the Sunday afternoon turns really bad. Really bad. Like baaaaaaad bad.
Klik - Best Animation Festival Film

Watch Video
After seeing our film Pivot, the organisation of Klik! asked the Pivot team to create an exciting openings film for the 2010 edition of the festival. We came up with a clever concept and found a lot of animator friends to join us and create this wild ride of various worlds and styles.
TODOR & PETRU - Motion Graphics
The History of Magazine - Animated non-commercial short film

Watch Video
This non-commercial short film describes a brief history of magazine. The piece poses the magazine as Life's Inspiration. The voiceover was supplied by Robert Elms writer for The Face magazine in the 1980s.
Typography Animation - Open Government Plan of the City of Buenos Aires

Watch Video
Institutional Video for the Open Government Plan of the City of Buenos Aires. By Esteban Diacono
Sony Ericsson W350i TV Commercial

Watch Video
Animated commercial for Sony Ericssons W350i, all about the love of music and its styles.