Blik : A boy, new to the neighborhood, falls for the older girl next door is this wonderfully expressive dutch student animation. A supremely lovely student animation, i posted this to the ol' twitter and facebook yesterday, but it needs to be on the site too. We're familiar with films sans dialogue, but blik's characters are without faces too! Even then, this story of a boy, new to the neighborhood and who falls for the older girl next door, manages to be one of the most wonderfully expressive short.


Watch Video
The Makeover
An ode to disney "princess" films, this 2010 supinfocom short whimsically applies fairy-tale conventions to a modern romance gone stale. The makeover is a welcome addition to the french animation school supinfocom's impressive portfolio. In the mid-2000's the most buzzed about student films were exploring the amazing photo-realism that was taking hold in video games.


Watch Video
Crossover
In the quiet of the forest, firebugs secretly amass for worship only to fall victim to a foe pulling the strings in this realistic cg film from germany. The history of insects in film can be traced back a long way, from the cute cartoon pests in early animations like the lady in red and mr bug goes to town, the human/creepy-crawly mutation in legendary 50's horror film the fly and even the 60's japanese super-bug mothra. In more recent times though, films have reverted to the lovable animated.


Watch Video
Robots of Brixton
Architecture student kibwe taveres filters a vision of a robot uprising through the lens of history, blending high grade cg with archival footage of the 1981 brixton riots. An eye-candy-coated exterior with the center of an experimental film, that is architectural student kibwe tavares' robots of brixton, a new 6 minute piece that has just shown up on vimeo.


Watch Video
Something Left Something Taken
An animated dark comedy about a vacationing couple's encounter with a man they believe to be the Zodiac Killer. Based on a true story. Techniques and tools: After Effects, Stop-Motion, Pixilation, Drawn on Paper, Flash, Live Action puppets.


Watch Video
The Monk & The Monkey
A determined young boy, Ragu, is sent by his master on his final quest to become a monk. A seemingly simple task becomes an unexpected challenge for Ragu as he discovers the real value of his quest.
Artificial Paradise
Artificial Paradise, Inc is an experimental film anticipating a future where a major corporation has developed an unique software, based on organic virtual reality, which holds all the lost memories of humankind. A user connects to this database of the forgotten…what is he searching for?


Watch Video
Madame Tutli-Putli
Madame Tutli-Putli is a 2007 Academy Award nominated stop motion-animated short film by Montreal filmmakers Chris Lavis and Maciek Szczerbowski, produced by the National Film Board of Canada (NFB). It is available on the Cinema16: World Short Films DVD as well as from the NFB.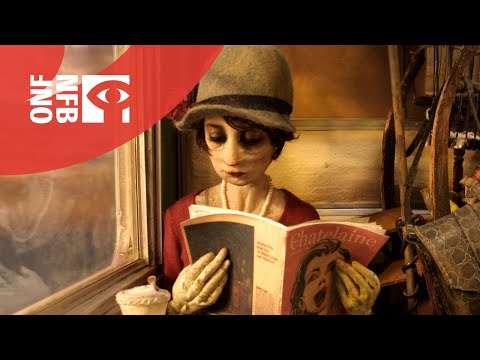 Watch Video
Even Pigeons Go To Heaven
Even Pigeons Go To Heaven is a short film directed by Samuel Tourneux and released in 2007. It was nominated for the 2007 Academy Award for best animated short film.


Watch Video
Granny O'Grimm's Sleeping Beauty
Granny O'Grimm's Sleeping Beauty is a six-minute-long CG/flash animated socially satirical black comedy short film, directed by Nicky Phelan and produced by Darragh O'Connell of Brown Bag Films in 2008. It was written by Kathleen O'Rourke. The plot centres on Granny O'Grimm, a seemingly sweet old lady, who loses the plotline as she tells her own version of Sleeping Beauty to her terrified granddaughter.
Replay
In a world destroyed by the human kind, the only glimmer of hope is the memory of a forgotten past. Created by Anthony Voisin, Zakaria Boumediane, Fabien, Congratulates-Zulma


Watch Video
The lady and the reaper
The Lady and the Reaper is a 3D imaging animated short film created by Javier Recio Gracia and produced by Kandor Graphics. It was nominated for an Academy Award for Best Animated Short Film and won the Goya Award for Best Animated Short of 2009.


Watch Video
Invasions
Logorama
This is a short film that was directed by the French animation collective H5, François Alaux, Hervé de Crécy + Ludovic Houplain. It was presented at the Cannes Film Festival 2009. It opened the 2010 Sundance Film Festival and won a 2010 academy award under the category of animated short.


Watch Video
Over Time
A creator's puppets must struggle to carry on after their master is gone. A bizarrely moving animation from supinfocom students. The depth and quality of internet short films is astonishing. People ask me if its tough to find the shorts we feature here on sotw, and i have to answer, "not really". There is so much out there waiting to be highlighted that good stuff invariably falls into your lap.


Watch Video
Pythagasaurus
When talented directors at the famous aardman animations studio are given free reign, they come up with crazy stories like this one about a dinosaur who's good at math. Oscar winning studio aardman may have made their name with family-friendly clay model animations creature comforts and wallace & gromit, but in more recent times, with a stable of directors under their wing, they've been turning out tv shows, shorts and commercials at an alarming rate.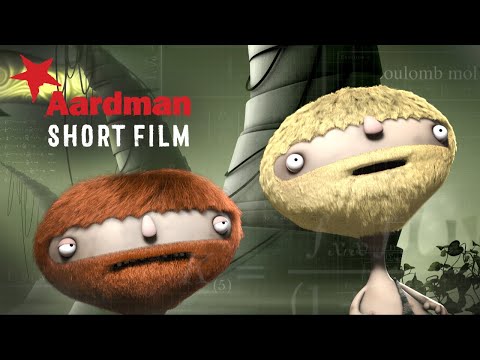 Watch Video
Botanica Liberta 3D Animation
A night on the town turns deadly for three sentient plants, escaped from the botanical garden they called homed. I wasn't kidding when i said on facebook that we'd be watching supinfocom films all week. Botanica liberta is another graduation film from members of the 2010 arles campus class, joining yesterday's feature the makeover.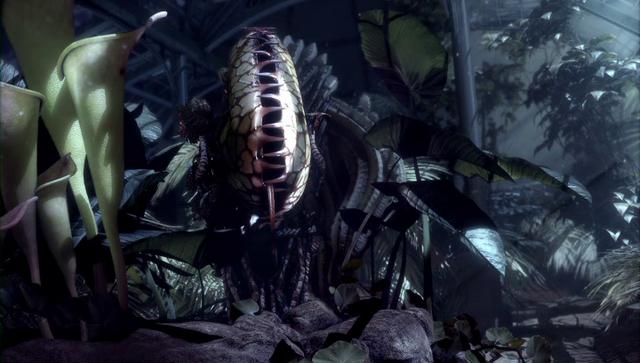 Watch Video
Head on
A runaway train barrels through an every-changing abstract landscape in this experimental animation from the bezalel academy. Many stories take us on a journey. In lior ben horin's head on that journey is made quite literally as we fly alongside a runaway train as it picks up pace through changing landscapes. Ultimately, it's a fun feast for the eyes, but there's a message in there as well.


Watch Video
Maximall
Maximall means maximalism in this outrageous and gorgeous chase film that assaults your eyes. A couple of weeks ago i reviewed a pair of 2010 supinfocom arles graduation films, the makeover and botanica liberta, that not many people had seen. I hinted at a whole cache of films from that class that had yet to get much exposure compared to the wild online success of meet buck and hambuster—famous examples from that same graduating group, but i got distracted from bringing these other films to.
For the Remainder
The lonely world of a cat is told through a minimalist world constructed from 3d brushstrokes in this graduation film from the bezalel academy of art & design. Yes, this is a cat video—but not the cute kind you find on youtube. For the remainder is another graduation film from the ever-impressive bezalel academy of art & design. In the film, we follow a faceless cat as it lives out a lonely day in the trappings of a quiet house.


Watch Video
The Butterfly Effect
He proverbial flap of a butterfly's wings set into motion a chaotic chain reaction that perfectly ruins one man's morning. It's the weekend, and though i have a little bit of downtime, i'm too tired for something deep and existential. Heck, i'm feeling too lazy for anything uplifting and soulful. Not even slick or suspenseful will do. I'm heading to a party soon and i want a short film like i want my fast food: fast, cheap and out of control.


Watch Video
Dum Spiro
It's soldier vs. Bear in this light-hearted "merry melodies" slapstick from students at france's esma. After the recent slate of stylish sci-fi shorts and depressing docs, it's nice to kick back with some brain-dead fun, and students at esma's montpelier campus are happy to oblige. Sent on a reconnaissance mission by his commander, a young soldier must venture forth to a woodland bear's immaculately kept forest home.


Watch Video
The Jockstrap Raiders
Threatened by the invading german army in wwi, a group of misfits must band together in order to save britain and the world. If there's one thing the war genre could use, it's definitely a bit of humor. After all, i've sifted through enough super serious, high frame rate saving private ryan ripoffs to know that, for all intents and purposes, it's a decidedly played-out milieu. So, wham! From stage left, a refreshing influx of something new.


Watch Video
Metachaos
Metachaos is a multi-disciplinary project from accomplished, ambitious, italian artist alessandro bavari, which includes a photo-set, mixed-method paintings and this short film, an 8min assault on the senses. I am generally very picky about featuring artistic postproduction work—too often museum-style digital pieces rely on liberal doses of audience-supplied interpretation to lend their loose, unfocused and visually mundane visions with meaning and power.


Watch Video